Product Information
Product code:

Bow-triangle-bag
Categories: Accessories, Sport Boat Attachments
$69.99
Bow storage bag for your inflatable boat. Great anchors, belongings, pumps, and documents. Bag hovers above the aluminum floorboard keeping everything dry inside.
Social
Description
Description
Inflatable Sport Boats Bow Triangle Storage Bag with 4 D-rings
Bow storage bag hangs above the floorboards in the front bow area of your inflatable sport boat for anchor and equipment storage. The triangle bow storage bag easily installs on any inflatable boat bow area. A great addition for portability and storage. It comes with 4 small D-ring patches and PVC adhesive to adhere to any inflatable boat. One size fits all Inflatable Sport Boat models.
Comes ready to install immediately with 1 Bow bag, 4 D-ring, and 1 tube of PVC boat adhesive.
Triangle Bag Size: 20″ length x  13″ width x 16″ depth.
Installation: While the boat is inflated, pick the 4 spots on the interior of the bow to glue the 4 d-rings and mark them. Deflate the boat. Place a little glue on the back of the D-ring patch and adhere to the boat. Wait 3 hours for patches to dry. Take the 4 straps coming from the bag and attach them to d-rings. Tighter you pull the straps through the d-rings, the higher the bag will hang above the floorboards.
More Info
Additional information
| | |
| --- | --- |
| Weight | 3 lbs |
| Dimensions | 36 × 5 × 1 in |
Reviews (0)
Our offers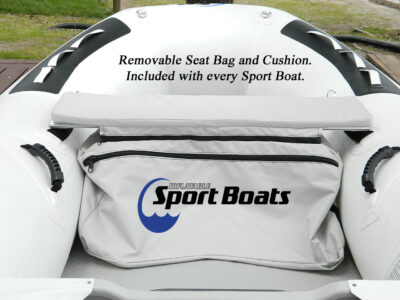 Quick View
The most convenient detachable bag and comfortable seat cushion . One included with each Inflatable Sport Boat.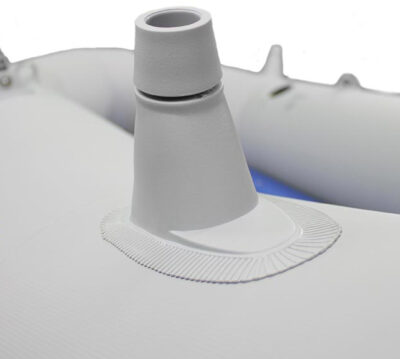 Quick View
Make fishing a lot easier! Attach to any inflatable tube or boat.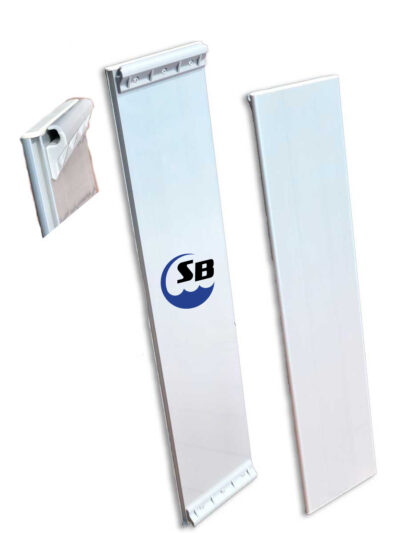 Quick View
Aluminum bench seat with SLIDE ON attachments for Inflatable Sport Boats. Two different sizes to choose from 85cm and 95cm.